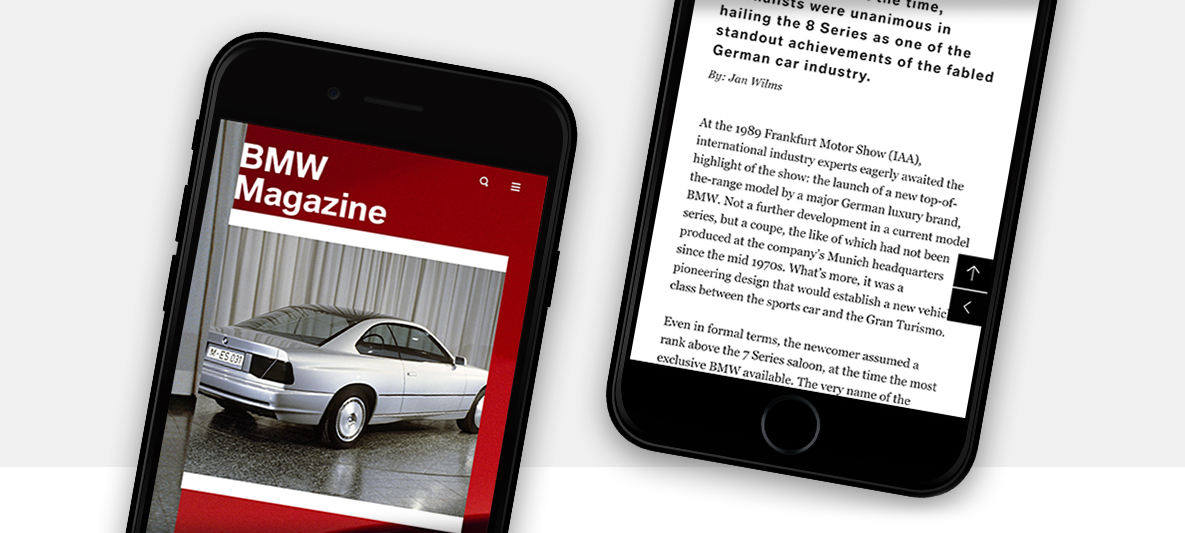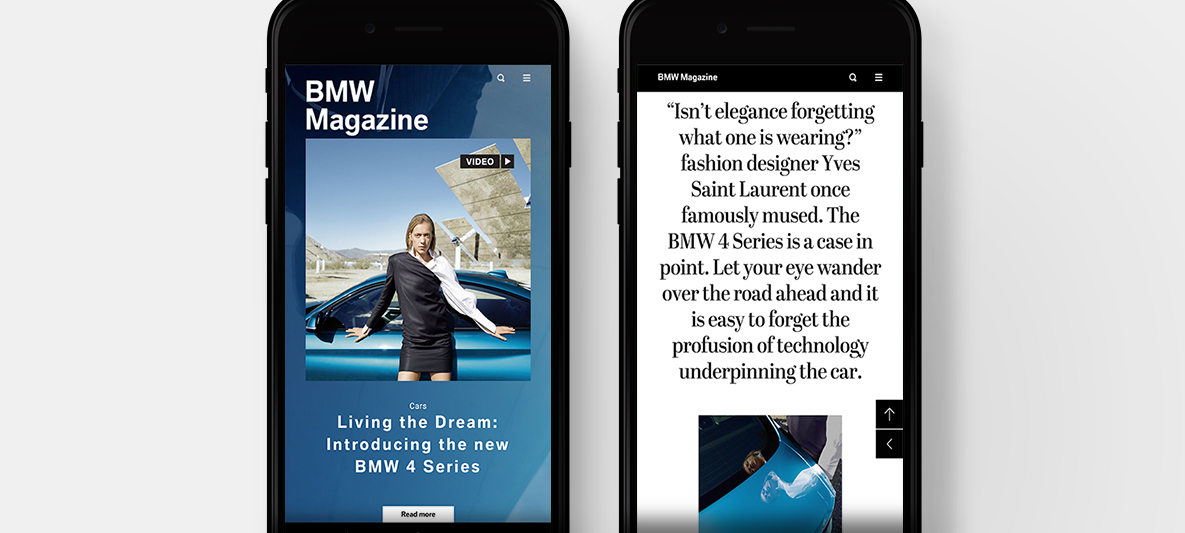 BMW MAGAZINE : A SUA REVISTA DIGITAL PARA QUANDO VIAJA.
A versão digital da BMW Magazine também inclui os seus temas exclusivos e regularmente atualizados. O conteúdo editorial é complementado por reportagens, galerias de imagens e vídeos, e é atualizado regularmente. Tudo isto permite aos leitores explorar novas tendências de design, destinos de viagens e a rica diversidade da vida moderna. Experimente a BMW e conheça todos aqueles que mantêm o mundo em movimento através da sua visão.
Visão geral das vantagens

Conteúdos atualizados e exclusivos sobre a BMW
Artigos e relatórios de excelente qualidade
Galerias de imagens, vídeos e sugestões musicais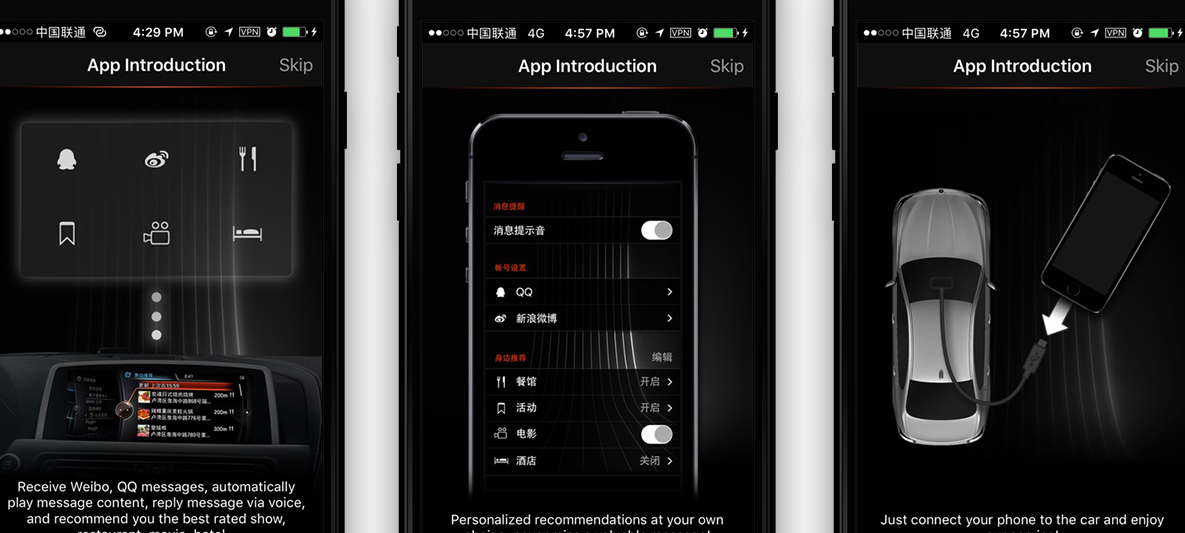 BMW SOCIAL CONNECTED: COMMUNICATION THAT SOUNDS GOOD.
BMW Social Connected offers BMW drivers the possibility of receiving friends' instant messages and directly replying via voice while driving. Just connect your phone to the car via USB, you will have the convenience of keeping chatting via your friends by using BMW iDrive system. With logging in to your own social accounts, you are entitled to a variety of features.
The benefits at a glance

Receive real-time IM messages (QQ, etc.)
Voice message playback

Send your real-time location or destination to friends
Check nearby recommendations of restaurants, activities, movies and hotels, etc.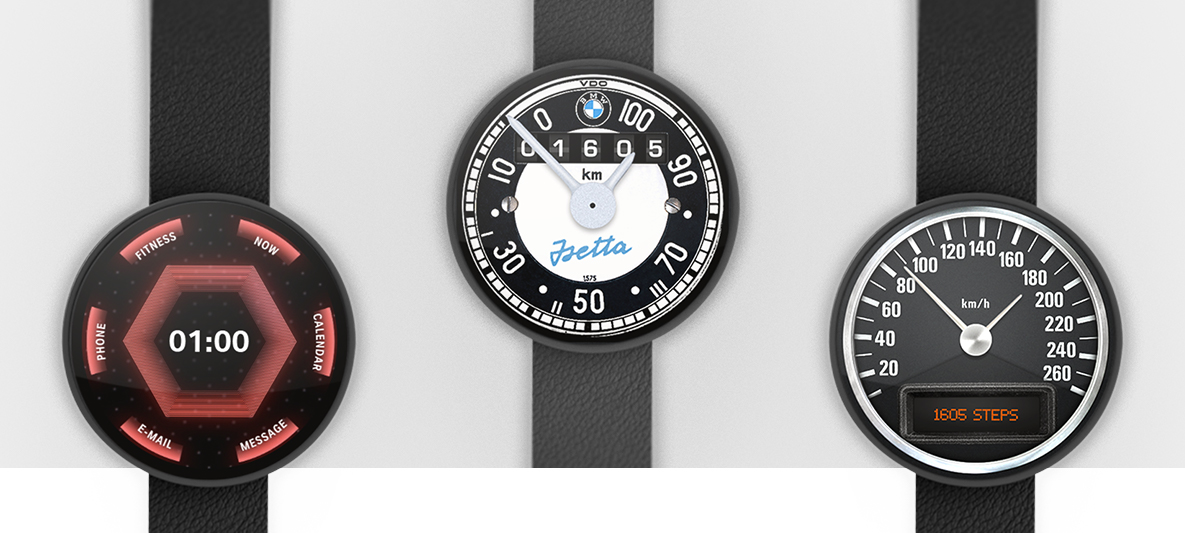 BMW WATCHFACES: THE STYLE STATEMENT ON YOUR WRIST.
This bundle of watch faces showcases different BMW models. BMW created these watch faces for all fans as part of the celebrations marking the brands 100th anniversary in 2016. Each resembles a speedometer design of timeless masterpieces from BMW – including the visionary BMW VISION NEXT 100.

The benefits at a glance

BMW icons as a face for your smartwatch
Watch faces in speedometer look
Easy to change faces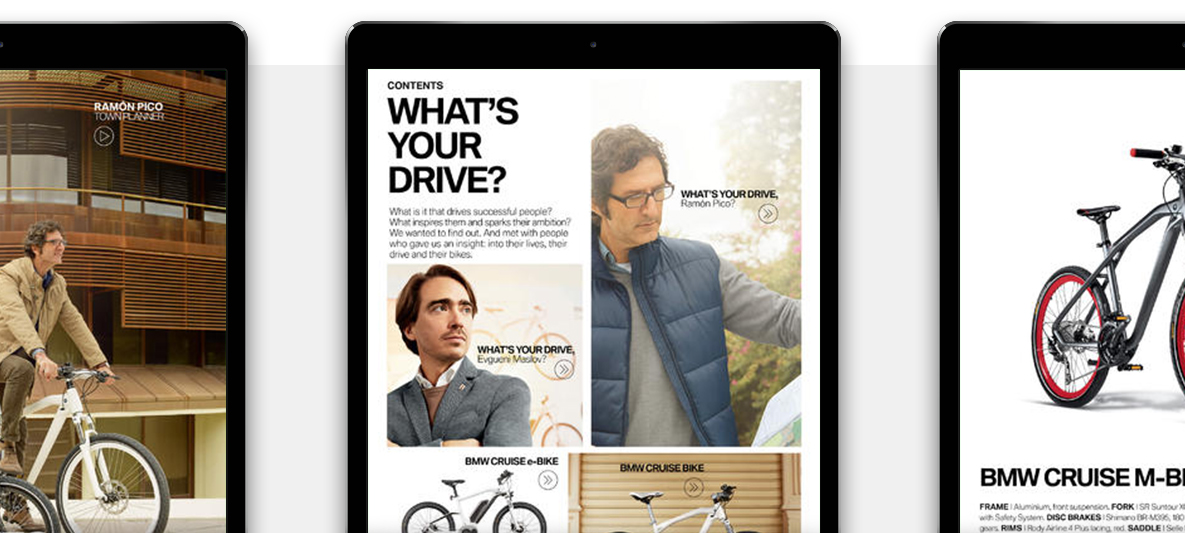 THE BMW LIFESTYLE CATALOGUES: INTERACTIVE AND FASCINATING.
Discover the latest BMW Lifestyle product portfolio digitally on your tablet. Enjoy interactive product information, videos, high-resolution images and all the information you need about the relevant product. The app also provides 360° views of individual products as well as a range of animations allowing you to take a closer look at the product functions.

The benefits at a glance

Explore the BMW Lifestyle Collection by app
360° product views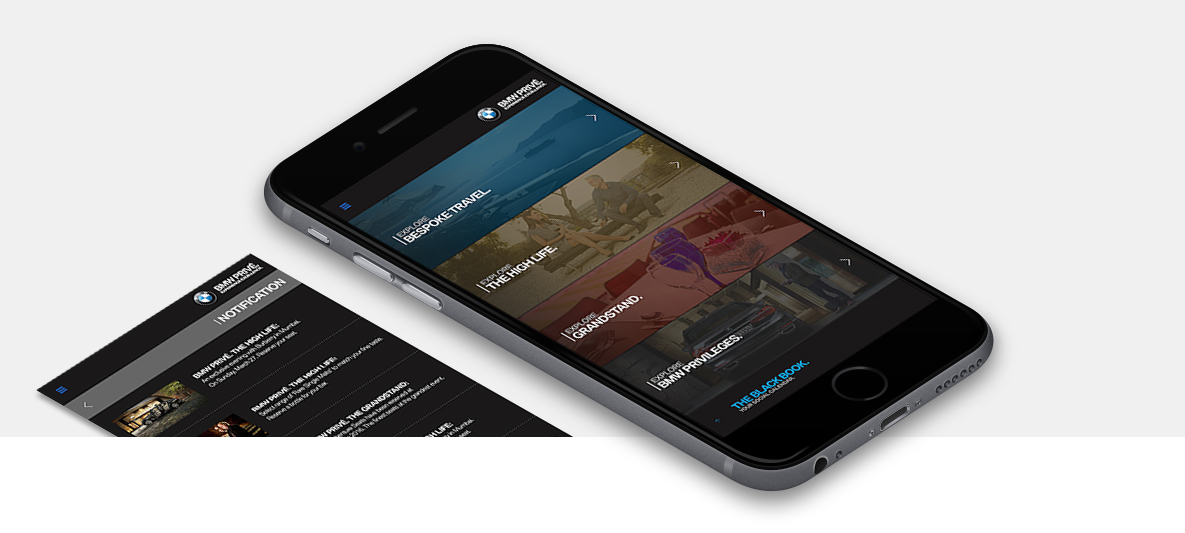 The benefits at a glance

First-class loyalty benefits
Best lifestyle experiences and products for BMW owners
Booking and reservation made simple
Privileged access to exclusive events